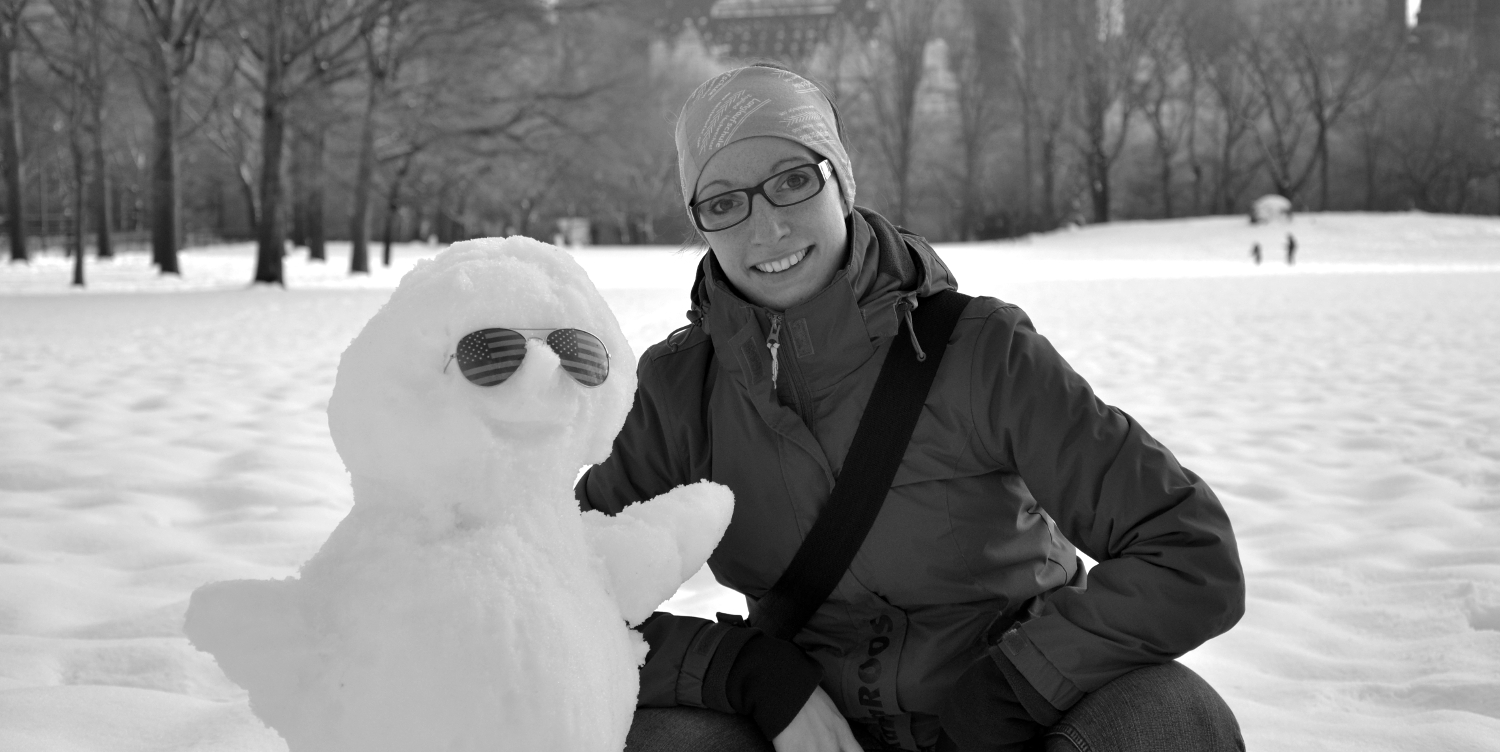 Welcome to the digital home of Tina Schlafly. I'm a physicist and I'm also interested in science writing. On these pages you can learn more about me and what I've done so far.
At the end of 2015 I moved from good, old Europe to sunny, gorgeous California. So far I am enjoying every single day, especially the rainy ones :)
But there's no denying it, I kinda missed the winter -- snowball fights, sitting at home with a cup of hot tea when it's snowing out and all that fun stuff -- so, here's a snowman (and me)!
Have fun!